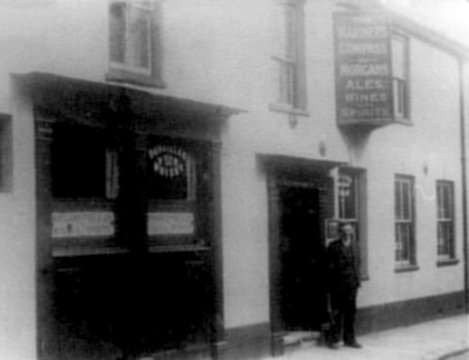 George Bocking (known as "Peddler") is at extreme right.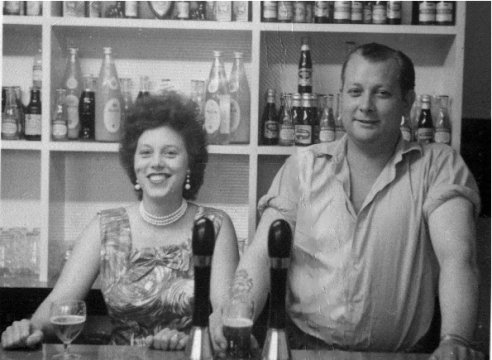 Mrs & Mr George Hawkins at the bar c1958
Note the choice of draught beers being from 2 hand pumps.
Probably mild being the most popular and bitter being the other option.

~

On Monday 29th February 1904 the application for music licence renewal was refused.

Morgans sales for 1960 were :-
139 barrels of beer.
37 spirits.

Reported by Bullards in March 1967, to be due for demolition.

Closed September 1967.