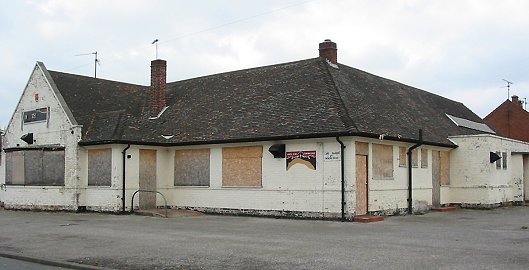 Looking sad - October 2002. Image by Paul Selwood
Area included within the Borough of Kings Lynn under the County of Norfolk Review Order 1935.
First licensed 1960, upon removal from the
DIAMOND JUBILEE,
Gaywood.
A pint, a cigarette and most of all comfort is what regulars of the North Star want
according to the Lynn News & Advertiser 12th October 1971.
` The brewers are always putting the prices up and it was about time they considered the customers ' said a spokesman. `We also ask for a few little things to brighten the place up.'
They wanted carpets on the floor, a place to hang coats, a separate off-sales
area and a toilet for women in the bar.

Demolished and site of housing by 2006.