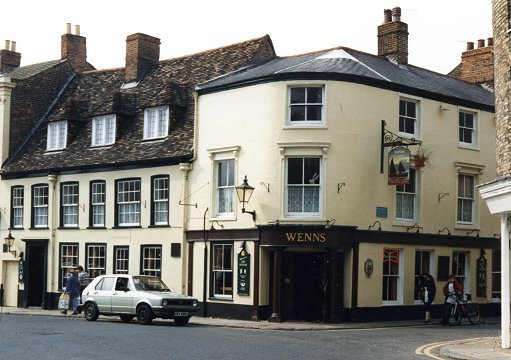 Wenns, June 1995
Shown in the Licence Registers from 1872 to 1956 simply as the
RESTAURANT

.

A advertisement for the house in Fiddamans 1883 beer, wine & spirit price list advertised:-
`Wines & spirits of the finest quality. Burton & bitter ales & double brown stout on draft and in bottles. Soups, chops & steaks. Hot & cold lunches on the shortest notice. Confectionery in all branches.
Market day extension granted 1956.