Licensees :
CHARLES AYTON
according to Hunt
(Carpenter in 1846)
Died by July 1850
1850
Mrs AYTON
1850
STEPHEN CUSHING
Age 30 in 1851
*1851 - 1869
WILLIAM HOWARD
& coal dealer
1872 - 1883
JAMES BRUNTON
according to Kelly
1883 - 1885
WILLIAM ELLIS
1885
JOHN RIDER
1888
GEORGE E BOURNE
1890 - 1925
JONATHAN DIXON
1929 - 1934
EDWARD GEORGE BALL
1937
-
L J SEAMAN
1967
-
-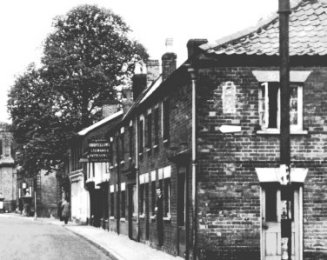 c1950
Described in STEWARD & PATTESON documents as being first supplied 1850/1851

For sale by auction Thursday 1st August 1850, in the occupation of Mrs Ayton. An Ale House doing a Good Business in the Ale and Porter Trade.
Sale upon the instructions of thr Representatives of Mr. Charles Ayton, deceased.

Offered bed & breakfast in 1967/8 directory.

Closed by Watney Mann (East Anglia) Ltd 09.10.1977

Later reopened as a restaurant.
Renamed the BEAR after April 2000

Closed December 2012.

Destined to reopen 2nd May 2014 as RY'S BAR & GRILL