c1930
Lot 7 in sale of Coltishall Brewery estate 21 May 1796
`With stable and small garden there belonging, with all appurtenances - Freehold - pays a free rent to the Manor of Ingham at £0/1/0½d per annum'.
Lot no. 57 in sale by auction 14th to 17th September 1841 of the Coltishall Brewery. Freehold sold to Mr. Lack for the sum of £440.
Steward & Patteson supplied the house as a Free House, first supplied for the year November 1841 to 1842
All those with claim or demand on the Estate of William Lack, deceased, were requested to Administrator of the Will.
18th November 1865.

Lot 1 in the sale of the Estate of the late William Lack, held Tuesday 6th March 1866.
Containing Spacious Tap-room, Parlour, Porter-room, Kitchen, Bar, Large Cellar and Four Bed-rooms. Two Stables, Lock-up Carriage-houses, Hay-loft and several convenient Out-houses. Large Yard and well planted Garden.
" Has been in trade by the late Proprietor and his family before him, for nearly a century."
Woodfordes carried out extensive roof repairs during temporary closure 1999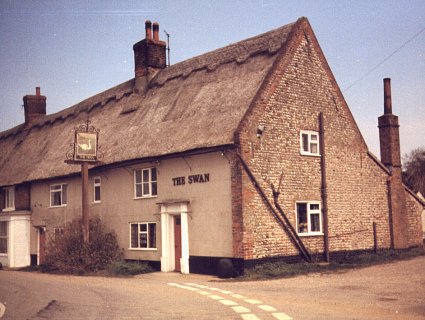 Severely damaged by fire - Early morning of Monday 11th September 2017. "We will rebuild..."

Re-opened Friday 15th March 2019 following rebuilding.