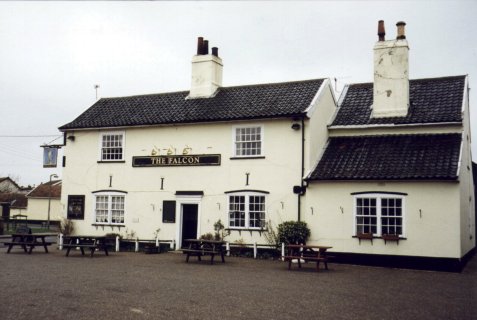 Feb. 1998
A sale took place here 24th November 1778.
The stables and outbuildings were consumed by a fire which occurred during the first week of November 1812. The public house was not damaged and the horses were saved.
Lot No. 24 in the sale of the Geldeston Brewery Wednesday 1st April 1858.
Purchased by Messrs. Youngs for £560.
An application for alterations and improvements was approved on Friday
22nd September 1949.
No change recommended at First Joint Committee Meeting of Bullards and Steward & Patteson 29th May 1962.
Sales given as 119 barrels.