Licensees :
-
ELIZABETH SPRINGFIELD
1794
-
ELIZABETH ABBS
1836
WILLIAM KENDALL
1844 - 1845
J. BROWN
(Mary Brown, wife of George Brown, formerly of the Falgate Inn, died Friday 12th February 1847 - age 44)
1845
CHARLES POND
1847 - 1856
JOHN SKIPPER
1858
HENRY STIBBON
1861 - 1864
HENRY ADCOCK
1865 - 1871
FREDERICK SMITH
1872
JAMES SMITH
1875 - 1879
EDWARD COCKS
also as Cock
1881 - 1883
JOHN CROWE
1885 - 1886
WILLIAM REEDER
1888
GEORGE W. MORLEY
1890 - 1892
ARTHUR ADDERSON
1896
WILLIAM ADDERSON
1900 - 1904
Mrs SARAH ADDERSON
1908 - 1912
WILLIAM GEORGE HUNTER
by 1916
SEYMOUR JOHN CASBY
13.10.1919
FREDERICK GEORGE RADWELL
09.04.1923
LIONEL GORDON FISHER
02.01.1933
JOHN JAMES MacGARRIGLE
05.02.1940
MAY MacGARRIGLE
14.04.1947
ALBERT THOMAS MASON
01.09.1949
ARTHUR JONES
1953 - 1955
JOHN W C HART
by 1956
-
Miss JANE HUGHES (manageress)
by 1982
-
-
-
-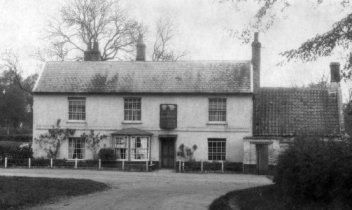 c1930

FALGATE 1794

Shown on Bryant's 1826 map.



Mrs. Rhoda Sarah Hart was fined £1 and 5s costs on Thursday 23rd August 1956 for, on Bank Holiday Saturday, 4th August, parking her car outside Lloyds Bank in High Street, Downham Market in order to collect a large sum of loose change.
Police-constable Barrett said it was raining at the time and he was directing a continuous stream of traffic. The car had been parked outside the bank for five minutes. Mrs. Hart said that the nearby car park on the Market Place was full and any obstruction caused was minimised by her being as quick as possible.