Licensees :
WILLIAM MARRIS
1877
ROBERT BAKER
27.06.1893
JONATHAN THOMAS DAWSON
(died Q1 1908)
14.08.1893
Mrs ELIZABETH DAWSON
12.05.1908
WILLIAM DUNTHORNE
05.04.1913
EDWARD BUSH
(died Q2 1926 - age 59)
21.11.1916
MARY ANN BUSH
(died 01.11.1943)
20.07.1926
SIDNEY ALFRED FOUNTAIN
09.11.1943
to closure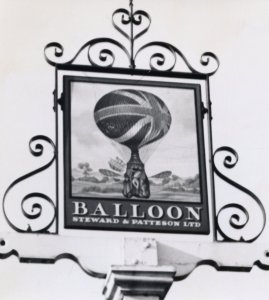 The sign 1966

William Marris already had a licence to sell beer, not to be drunk on the premises, when he applied for an `on' licence Tuesday 23rd August 1870.
Application refused since it would be like making a fresh house in the neighbourhood.

First licence allowing drinking on the premises granted 1877.

Address also given as New Catton.

37 barrels of beer sold in the final year of trading.