Licensees :
ALFRED ERNEST BAILEY
19.11.1929
FREDERICK COULTAS
08.10.1940
FLORENCE COULTAS
03.01.1950
STANLEY CHARLES COULTAS
13.06.1950
ROY WALTER PLEASANTS
06.01.1970
JOHN AMHURST HAWKES &
GEORGE IVAN BROWN
05.02.1974
GEORGE IVAN BROWN
11.03.1975
ANTHONY JOHN CHILCRAFT
10.06.1975
EDWIN ARTHUR CHEESMAN
23.11.1976
BARRY JOHN ANTHONY FENTON
07.02.1978
DOUGLAS RICHARD FAVE-SMITH
13.06.1978
TERRANCE THURLING
14.05.1985
RONALD BLOOM
07.01.1986
MICHAEL St. JOHN EDWARD COOMBS-HOAZ
09.09.1986
ROGER BARHAM
25.11.1986
MICHAEL STOLADY
04.04.1989
MICHAEL STOLADY &
DEBORAH LESLEY WILSON
16.05.1989
JANET SUSAN CHILCRAFT &
JOHN MICHAEL GLOVER
18.09.1990
EDWARD BRIAN KENT &
JOHN MICHAEL GLOVER
11.12.1990
ROBIN ANTHONY DERBYSHIRE
20.08.1991
RAYMOND BULLOCK &
MICHAEL PEARCE
12.11.1991
MICHAEL JOHN ROBERT LORENZ &
DOUGLAS FAIRBROTHER
16.03.1993
MICHEAL LORENZ &
STEPHEN JOHN COOPER
12.12.1993
COLIN ROBERT WARD &
COLIN ROBERT WARD junior
15.10.1996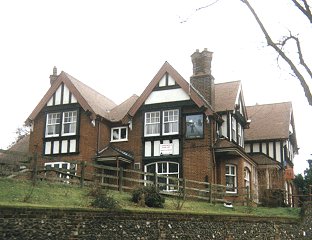 January 1996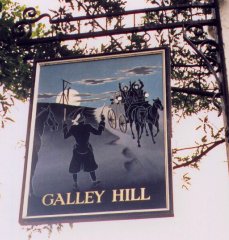 August 1988
Licence of the
COCK
, St. Giles removed to these premises 19.11.1929.
Still displaying the original S&P stained glass windows to
the time of closure.
An extreme rarity.
Plans announced January 2003 to convert into
"Multiple occupancy house"

Closed during 2005.


Reopened Summer 2008 as a Hairdressers / Beauty Salon.
All Steward & Patteson leaded windows removed.

For Sale as Freehold, January 2019 - a Restaurant.
Price of £645,000 sought.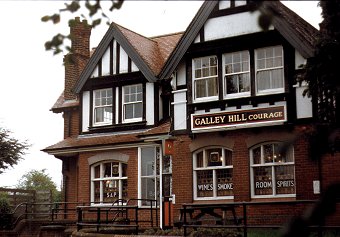 1996