Licence of the
BRITISH QUEEN
and that of the
GARIBALDI
transferred to this new house 21.08.1890. At that time the house was to be called the
DUKES HEAD
, however on 23.09.1890 the name was changed to the
STANLEY ARMS
.
Arthur Towlson made an application, on Monday 24th August 1891, for a music and singing licence. He desired the licence for the convenience of his customers who were desirable of forming a musical union. The event would be held in the bar-parlour which had a separate entrance to the street. The magistrates refused the application.
Damaged by enemy action 27/29.04.1942
Known in the late 1900's as the STANLEY, with a Laurel & Hardy theme.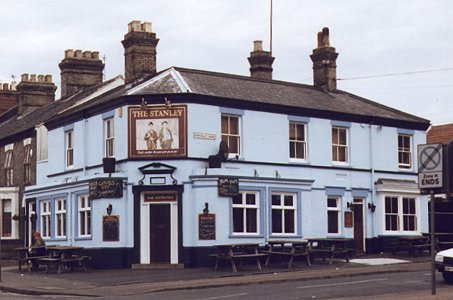 2000