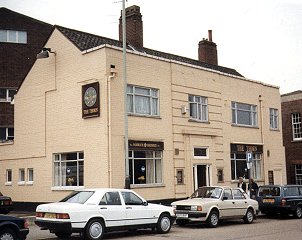 June 1988
Address given as St Bartholomew Street (1851 / 1852 ?).
Described as Liquor Shop and Tavern, free of Brewer and Spirit Merchant when offered for sale Friday 1st August 1851. Occupant then Mr. W. C. Holland. `Commanding situation for trade, fronting the best part of Ber Street and comprising an excellent Spirit Shop and Porter Room, Sitting Room, Bed Rooms, and Kitchen, the whole replete with every convenience. Also a spacious Club Room, 25 feet in length and Excellent Cellarage.
Labourer Benjamin Newman was fined 10/- with 4/6d costs or 7 days detention with hard labour for bring drunk and disorderly and for maliciously breaking a window at the Thorn Tavern, upon being ejected. - according to the Norfolk Chronicle of 11th July 1896.
Damaged by enemy action 27.05.1942.
Known as WARDY'S FREEHOUSE from 1996.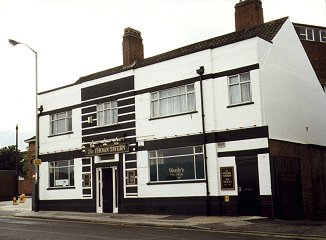 June 1998
Renamed GOLDFINGERS 06.10.1998
Back to the THORN TAVERN May 2005, but closed by 2006.

A restaurant by 2015