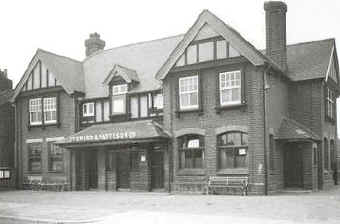 29.05.1938
Image by George Plunkett - shown by permission - Copyright © G.A.F.Plunkett 2002
Robert Matthews applied for a licence for `a house just past the Cemetery on Earlham Road' on Tuesday 4th September 1860.
Application refused since he had previously been summoned for a violent assault on a female and considered by the magistrates to be a very unfit person.
New licence awarded to Robert Yeomans 2nd September 1861.
First found by name in 1863.
Closed January 4th 1997 and converted to housing.