Named after a boy who is said to have been found living wild in a German forest. Brought to England (age 12 ?) and named Peter, he had by 1751 found himself an occupant of the nearby Bridewell prison.
(His presence was reported following a fire at the prison 22nd October 1751)
Address as St. Andrews Hill 1830 & 1845
At Pottergate Street 1854.
Offered for sale by auction as advertised in the Norfolk Chronicle of 6th November 1844. The sale was to be held at the Norfolk Hotel on behalf of Messrs Tompson by W.W.Simpson.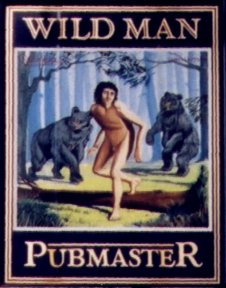 The sign 2002

On Thursday 9th February 1905 the Chief Constable objected to licence renewal owing to the back doors opening into enclosed yards common to other tenements.

`Extensively refurbished October / November 2012 at cost of £200,000. Audiovisual equipment installed and back bar opened up to form one large bar.'
House No. 271 on 1845 Magistrates list.