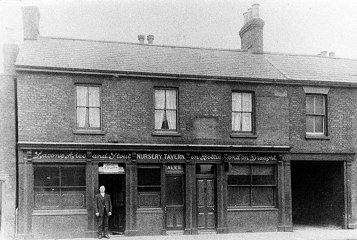 Built on the site of market gardens.
Henry Kirk was said to be residing at the Nursery Tavern in January 1876 and employed as a twine spinner.
Listed from 1871.
Caister Road 1875 & 1879
55 Caister Road 1886
Robert Yaxley applied to make alterations to the bar, Tuesday 19th April 1904. The aim was to create a `Bottle & Jug' department since it was sometimes inadvisable for young girls to come into the bar to fetch beer for dinner. The works would involve making a new doorway and erecting a partition, so reducing the actual drinking area.
The magistrates approved the application.