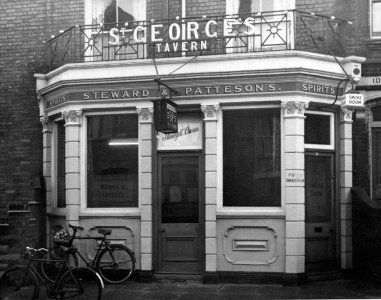 1950's during the time of S. A. Brown.
45 St. Georges Road in 1875, 1879 & 1886

56 St. Georges Road from at least 1890.

Robert Thurtle offered Hearses, Mourning Coaches and Wedding Carriages plus Cars to all Trains - January 1914.
Damaged by enemy action during WWII - no date given.

Site became the GALLERY BAR in 2000.