Previously
CUPS
, to at least 1824.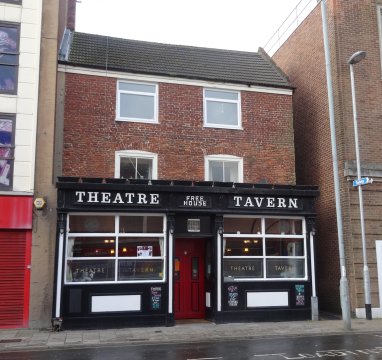 2014
William Maile of the Theatre Tavern married Harriet Utting 17th October 1849.
For Sale by Auction Wednesday 23rd August 1871.
Lot No. 7 of 16 Lots to be sold upon the instructions of Joseph Tomlinson Esq. Lot No. 1 being a Nine-Quarter Brewery established upwards of fifty years, situated in Howard Street.
Plans to have lavatory accommodation in the yard were approved 12th February 1932. The Chief Constable considering that it would be an improvement.