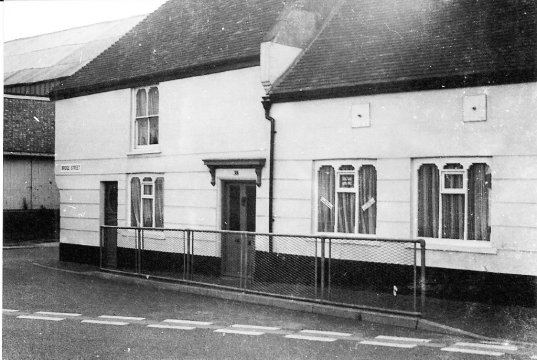 1975 image from the David Apps Collection.
Given as the
SHIPS HULK
1736 & 1740.
As the
SHIP HULK
1864.
For Sale by Auction Tuesday 30th March 1847.
Then in occupation of Messrs. Edward Everard and Sons on a lease to expire 25th December 1849 at the annual rent of £30pa.
The tenant being Mr. Robert Cotton.
For many years commanding an extensive business, and from its contiguity to the river Ouse, and intended Terminus of the Lynn and Ely Railway, likely to maintain its position as one of the first and best mercantile situations in the Port of Kings Lynn.
For Sale by Auction Tuesday 29th June 1852.
With Buildings. Out-office, large Yard and extensive Stables
The piece of Ground at the back thereof forming part of the Deal Yard.
All in possession of Messrs. Everard and Sons, under a lease to expire at Christmas and occupied by Robert Cotton.