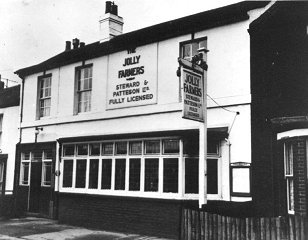 c1965 - Image provided by Alan Anthony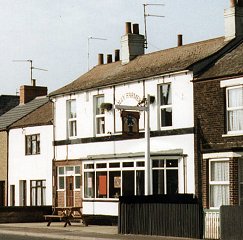 1986
Publican John Burton ordered a sign, with ironwork, from Mr. Alison in 1853. In March 1854 the parties were in dispute as to whether the ironwork was included in the original order.
Alison confirmed that he had ordered the ironwork from George Hudson and at a previous hearing Hudson was said to have committed wilful and corrupt perjury, a charge which was dismissed owing to inconclusive evidence.
John Bond applied for a (full) licence Monday 30th August 1858 - Refused on the grounds that the application for public benefit was not proved.
A new licence was granted at the end of August 1863 to Mr. William Hall. It was said that the building was then "departing from former usage".
Morgans sales for 1960 :-
Barrels of beer - 348
Spirits - 71
Closed & boarded up July 1988
Re-opened about 1992, sale having been agreed November 1991.
(Had been advertised for sale at £75,000)
Closed & boarded up 2006