Licensees :
-
GEORGE SMITH
*1861 - *1875
ROBERT RYE
& cattle dealer 1881
& wine dealer 1891
(at Royal Oak 1877)
1877 - 1892
ROBERT GURNEY
1896 - 1904
JAMES ALFRED PRICE
Age 39 in 1911
1908 - 1922
GEORGE JEWSON
& wine retailer
1925 - 1929
WILLIAM HALL
*1933 - 1937
PETER WILLIAM MANNING-COE
by 02.1950
JAMES HENRY GUY COVENTRY
19.01.1953
MARGERY ROSE COVENTRY
05.03.1956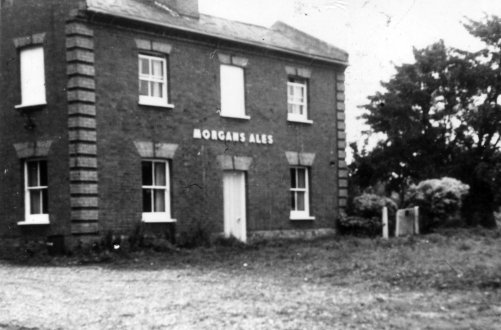 Also known locally as the EELS TOE

Not found prior to 1861.

Licensees 1896 to 1922 are given at OAK END, licensed to sell beer and wine.

Sales for 1960 recorded as :-
46 barrels of beer
11 spirits

27 barrels of beer sold in final year of trading.

Licence not renewed 03.02.1964
Demolished
Stood near Middleton Tower Railway Station.

See page 188 of ``More About George and Them Others'' by George James.

(William Hall is described as a Hale & Hearty Yorkshireman who had arrived in the area in the 1920's)

Published 1991
ISBN 0 9513555 1 1

Other local houses are described and the whole book provides much interest.