Licensees :
-
THOMAS JARMY
(Brickmaker only in 1858 and 1861 when aged 30)
by 1863 to 1874
JOHN PRATT
17.10.1874
THOMAS JERMY
14.10.1876
JOHN MACKLEY
15.10.1881
WILLIAM BURROWS junior
(went to Marlborough Arms)
19.05.1883
WILLIAM BURROWS senior
15.08.1885
ARTHUR ROBERT BURROWS
06.06.1903
THOMAS HOBART
26.11.1912
HORACE GEORGE HARRISON
02.10.1928
HORACE GEORGE HARRISON (new premises)
10.02.1931
DAVID THOMAS MAXTED
16.11.1937
MABEL MAY MAXTED (widow)
21.11.1950
GEORGE CLIFFORD DAVID MALLETT
03.01.1956
COLIN ERNEST HOWES
06.02.1973
LEN EVANS (Leonard Trevor)
07.09.1976
JOHN LEMMON
28.04.1981
IAN SEDDAN
09.09.1981
TERANCE DESMOND CAVANAGH
went to GRIFFIN
14.06.1983
JOHN & VALERIE THAXTON
22.11.1988
VALERIE THAXTON & NEVILLE DOWNING
12.11.1991
KEVIN PATRICK BAYNTON
17.03.1992
KEVIN PATRICK BAYNTON & MANDY LARGE & CLIVE LARGE
28.04.1992
MANDY & CLIVE LARGE & STUART FRANCIS HOYLE
11.04.1995
MANDY & CLIVE LARGE
13.08.1996
CHARLOTTE (Charley) SOUTH & PAMELA SMITH
24.04.2003
CHARLEY SOUTH, PAM SOUTH & EMMA TEASDALE
by 2004

Application by Thomas Jarmany for a spirit licence, refused at the licensing sessions 5th September 1863.

Thomas Jarmy applied for a spirit licence for his beerhouse, 1st September 1866.
One of the magistrates, Mr. John Longe objected and designated all public houses as more or less nuisances and there was no need for an extension of them in the area. The majority of magistrates did not hold that view and the licence was granted.
Note : Mr. Longe lived at nearby Spixworth - much later to be the home of the LONGE ARMS PH.

House transferred from Sprowston Parish
to Norwich in 1907.

Address previously no. 470 Sprowston Road (1912, 1925)
Licence transferred to new premises which opened
10th February 1931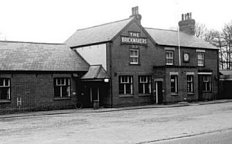 c1960
Offered For Sale May 1990 - £200,000, leasehold.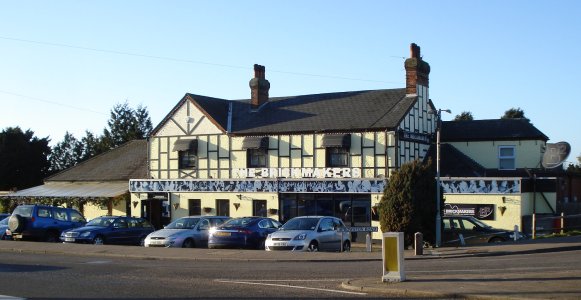 2010
It was announced 24th September 2018 that closure possible following Ei (Enterprise Inns) requiring higher rent, said to make the business untenable.
Application made early October 2018 for status as an Asset of Community Value. 16,000 persons signing petition to save the venue since news of impending closure announced.

Existing tenants announce January 2019 that a new five year lease had been agreed.