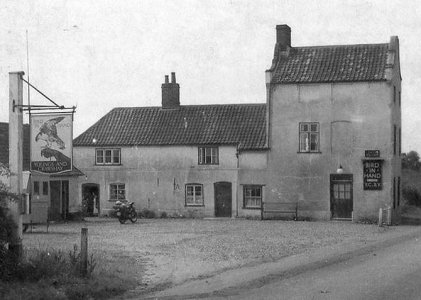 c1955 image thanks to Gus Ives.


Site of an Inn from the 1500's

An auction sale held here Tuesday 23rd May 1786.

All the Household Furniture, Glass, utensils and Effects of James Reeve were to be Sold by Auction Wednesday, 13th March 1822, under an Execution to the Sheriff of Norfolk.
Appears on Bryant's 1826 map.

Advertised To Let October 1853 - Apply to Mr. Weston's Brewery.

Charlotte Knights charged farmer Thomas Garrod of an assault , said to have occurred on 30th September 1870. The case was dismissed with the complainant paying costs.
Closed in June 1971 - to reopen August 1978 as the COUNTRYMAN