Beerhouse For Sale by Auction 9th September 1878.
Location given as in Perkin Field
Lot No. 1 in the sale of properties Monday, 4th April 1881.
Situated in the entire centre of town, opposite the Police Court and new Polling Station. Including a piece of Land immediately in front of about 1,542 square yards. With Stables, Coach-houses and Outbuildings.
Full licence granted 12th October 1966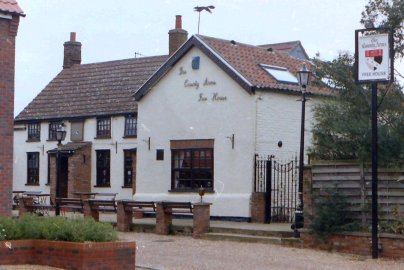 November 2000
Closed by March 2003.
Offered for sale as
" A former village inn with the benefit of exposed beams and open fireplaces which could readily be adapted to provide an extremely comfortable family home ''