Licensees :
-
HENRY WHISTLER
Died 8th June 1846 - age 40
1846
ABRAHAM WOLSEY
age 30 in 1851
*1851 - *1871
ELIZA CATES
to 02.1872
FREDERICK SALTER
05.02.1872
GEORGE OLDFIELD
*1872 - *1883
MISS CATTON
(Mid 1880's - Let to Miss Catton for £20, due 11th October, annually)
c1885
THOMAS NEWTON
Age 33 in 1891
1890 - 1896
WILLIAM STROULGER
1900 - 1912
FRANK MOWER
1916
FRANCIS MOWER
1921
FRANK MOWER
17.11.1921
ARTHUR H. CALTON
03.04.1922
EPHRAIM THODAY BARKER
05.02.1925
ARCHIE THOMAS PAGE
15.07.1926
EDWIN SHEPHERD
08.11.1928
ALFRED GIDDINGS
05.11.1931
ALFRED NOBBS
07.02.1935
ARCHIE KENNETH FORSTER
licence confirmed 23.04.1953
26.02.1953
WILLIAM GEORGE HARDING
25.11.1954
JOHN & EUNICE MIDDLEBROOK
from 1968
- 1995
AMANDA JEAN MIDDLEBROOK
& HUGH McGRATH
from 1995 - 2010+
-
DAVID ROUTLEDGE
September 2015
Thanks to Amanda Middlebrook for the update 14.09.10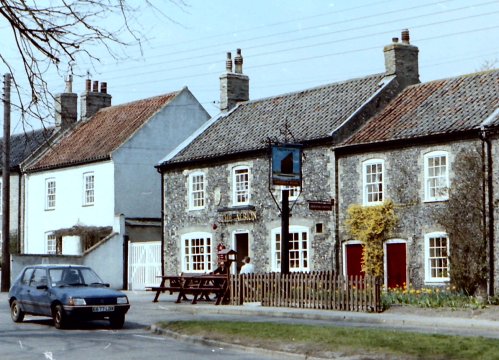 April 1996

April 1844 - J. W. Branford of the Albion Brewery advised the Public that he had Pure and Unadulterated East India Imperial Ales and Porter of superior Quality, in Cask and Bottle.

A ` Malting Brewhouse' and the ALBION TAP Public House were conveyed by John William Branford to Leonard Shelford Bidwell 31.12.1851. The malthouses were demolished in 1877.
Address as Castle Row in 1872 and as 73 Castle Street in 1875 & 1883 ?
Full licence granted 14th February 1957
Renovated 1968 to become a one bar pub.