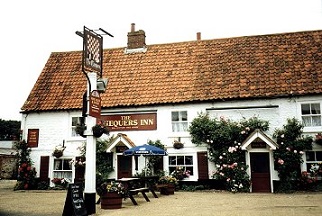 July 1996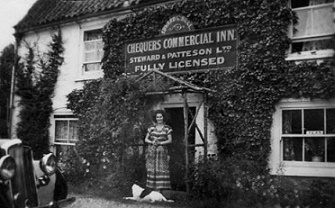 Nance Scrouther, wife of Will - 1950
Image thanks to Hilary Moore.
A Grade II listed property.
Robert Allen left the property 11th October 1890 having sold his effects by auction on the 9th October. Two cupboards, not for sale, were put in a field before the auction and were missing after the sale. On Monday 27th October 1890, labourer Henry Nudds of Thornham was found guilty of theft and was fined £1, including costs, or 14 days hard labour. Robert Allen was then described as a carrier.
Trading 01.2006 as the OLD COACH HOUSE
` PIZZA RESTAURANT
BAR & COFFEE LOUNGE '
Back to the CHEQUERS by 2011.


Offered for sale by the administrators of Horatio Inns Limited, April 2015.