Licensees :
-
FRANCESCA MORGAN
by 1967
ERNEST PENNARD EMMERSON
05.10.1970
CHRISTOPHER PAUL STRATTON WORTHY
05.06.1972
.......... MELLIS
by 06.1982
MARGARET & IAN SNAITH
2001
-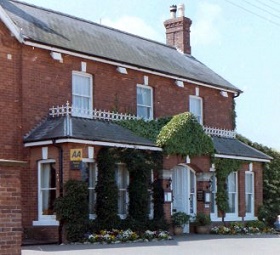 July 1996
The MANOR HOTEL 1967
Licence first issued to the MANOR HOUSE as a Residential & Restaurant On Licence with stipulation that no bar or counter be available and that drinks be only served to residents or persons about to take a meal. No off sales allowed.

Damaged by fire 1973.

Reopened as the PHOENIX RESTAURANT with full licence.
In the GOOD PUB GUIDE 1988
The MANOR HOTEL by 2001