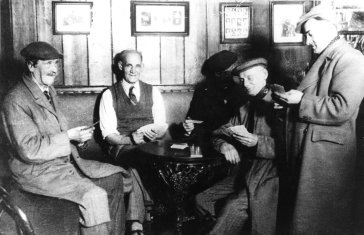 Cribbage at the Anchor Brewery Stores.
Location given as near the bridge 1845.
The
ANCHOR BREWERY TAP
1856
25th February 1868 - Bullard and Sons informed the Public that they had entirely refitted and improved the Retail Stores adjoining the Brewery, St. Miles Bridge, and would open them in a few days under their own supervision. They were prepared to Retail Wines and Spirits of every description and quality, and their superior Imperial Bitter, and other Ales, and London Stout would be kept on Draught.