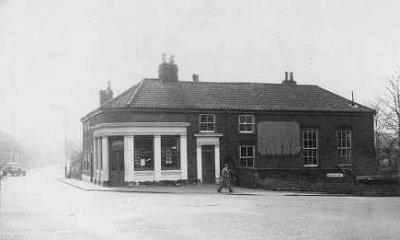 03.04.1960
Image by George Plunkett - shown by permission - Copyright © G.A.F.Plunkett 2002
Also recorded as the
BISHOP BRIDGE ARMS
,
BISHOP BRIDGE HOUSE
&
BISHOP BRIDGE TAVERN
.
On the night of Friday 15th May 1841, persons broke into Mr. Tidman's house and conveyed away several dozen of London Porter (in stone bottles), a large copper boiler, several saucepans and various other articles.
Trading ceased 30.09.1959.
Licence not renewed 1963.

Demolished for road improvements.