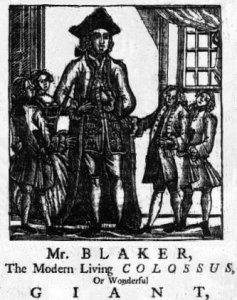 In December 1751 the Norwich Mercury reported that at the Bear in the market place could be seen "Mr Blaker, The Modern Living Colossus Or Wonderful Giant".
Mr Blaker was said to be ` Half a Foot taller than the Sussex Boy, lately shewn at the Mansion-House in the Poultry and infinitely exceeds the famous Swedish Boy in Symmetry of Body and Regularity of Feature; and is much higher than Maximillion the Saxon. He is not yet 27 years of age .........'
Mr Blaker was due to perform from 9:00am to 9:00pm.

One of 40 houses named as being engaged for the Reception of Freeholders for Sir John Woodhouse and Sir Edward Astley's Friends on the Day of Election, Wednesday 14th April 1784.

In December 1788 a tiger died after eating two monkeys complete with their metal collars. It had escaped from a menagerie at this house.
Licence not taken up 1877.
Thanks to Stuart Mclaren for 1751 info. June 2010