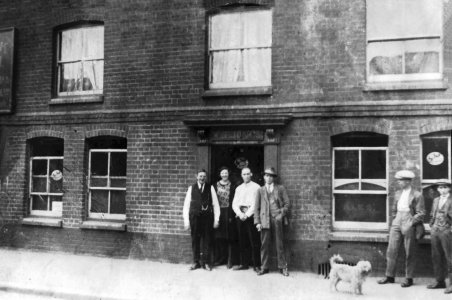 c1920
A Baking Office, near the Buck was advertised to let, 5th May 1734.
At an inquest was held here January 1821 into the death of 2 year old Thomas Buck who had been scalded by a kettle of boiling soup falling from the fire.
Address as St. Martins Street in 1854.
The
LITTLE BUCK
in 1852 to 1879
The
STAG
1864, 1868 and 1872.
Totally destroyed by enemy action 27.04.1942 according to Steward & Patteson records.