Licensees :
THOMAS ANDREWS
1830 - 1845
DAVID CATTERMOLE
age 47 in 1851
1850 - 1861
JAMES CATTERMOLE
also as Catermoul
by 1864
ALFRED GREY READ
26.02.1872
THOMAS GRAY READ
02.04.1872
SAMUEL SULLIVAN
30.03.1880
REGINALD ALBERT PEARSON
22.07.1924
FREDERICK ALFRED BAILEY
12.05.1925
LOTTIE MARIA BAILEY
05.10.1943
WALLACE HECTOR MIDDLETON
07.06.1949
EDWIN GEORGE RUTTER
09.06.1964
ALBERT BRIGHTON
29.11.1983
ALBERT BRIGHTON &
MELVYN DOUGLAS YOUNGS
15.05.1990
RODNEY JAMES BROWN &
ROBERT THOMAS WOOD
19.03.1991
Closed
DAVID BLAKE
ex JUBILEE
27.04.1993
DAVID BLAKE, ROBERT GRANT CAMERON &
BRENDA JOYCE GUNCHER
28.09.1993
DAVID BLAKE, ROBERT GRANT CAMERON &
& FRAZER ALEXANDER DUNCAN SCOTT
08.08.1995
DAVID BLAKE &
ROBERT GRANT CAMERON
18.11.1997
GRANT CAMERON
by 2011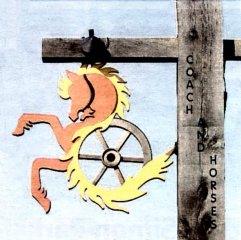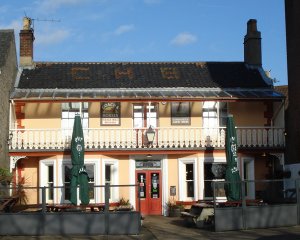 Built 1811 and sold to brewery 1813 for £800.
YARMOUTH COACH
- Offered For Sale by Auction, June 1814, unless sooner sold by Private Contract. Described as newly-erected, abutting on the turnpike road and on the road leading to the Foundry Bridge.
Known as the
YARMOUTH COACH
1830, 1845 & 1867.
Address as Foundry Road 1836 & 1854.
Foundry Bridge Road 1845.

34 Thorpe Road in 1886.
44 Thorpe Road 1904.

About 50 members of the Jolly Dogs Society met here on Monday 27th August 1866 and took their first annual trip to Postwick Grove and there partook of the good things provided by Mrs. Cattermole in her well known liberal style, which gave the greatest satisfaction.......
Had a rear entrance onto Rosary Road .
(Red & white Watneys sign still attached 1984)

Closed 1991 to July 1993.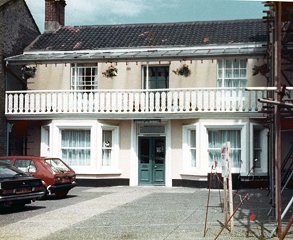 1984

Reopened July 1993 with the Chalk Hill Brewery operating from rear of premises.
A firkin of Old Tackle, left for two years to double ferment, was consumed on the weekend beginning Saturday 10th February 1996. Other ales produced at the time were Brewery Tap (ABV 3.6), Chalk Hill Best (4.2), Dreadnought (4.9) and Porter.
In 1997, along with CHB were Flint Knappers Mild (5.0) and Old Tackle (5.6) were available and up to 5 other guest beers
Winner of the Evening News `Pub of the Year Award' 2011.