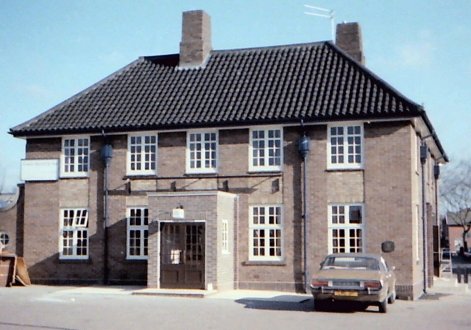 1985 - the entrance porch just added.

Application for new (full) licence applied for by Jonathan Burdett, 28th August 1855. Refused, .
Application for full licence made Tuesday 2nd September 1856 by Jonathan Burdett - Refused.

Jonathan Burdett successfully applied for a new (full) licence 1st September 1857.

Destroyed by enemy action 27/29.04.1942.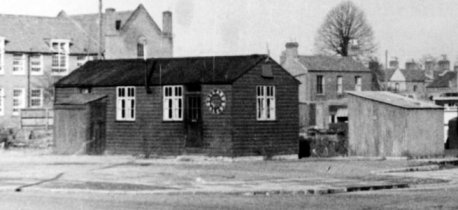 The hut - 1948.

Trading restarted in a wooden hut.
The house was rebuilt and opened 1955.
Closed 27th May 1992
Offered For Sale by direction of Metropolitan Estates Ltd.
Freehold & Contents at offers on £155,000 (plus VAT)
("No trade represented or sold")

Became a car audio shop.