Licensees :
ALFRED ERNEST BAILEY
First licensee
19.11.1929
FREDERICK COULTAS
08.10.1940
FLORENCE COULTAS
03.01.1950
STANLEY CHARLES COULTAS
13.06.1950
ROY WALTER PLEASANTS
06.01.1970
JOHN AMHURST HAWKES &
GEORGE IVAN BROWN
05.02.1974
GEORGE IVAN BROWN
11.03.1975
ANTHONY JOHN CHILCRAFT
10.06.1975
EDWIN ARTHUR CHEESMAN
23.11.1976
BARRY JOHN ANTHONY FENTON
07.02.1978
DOUGLAS RICHARD FAVE-SMITH
13.06.1978
TERRANCE THURLING
14.05.1985
RONALD BLOOM
07.01.1986
MICHAEL St. JOHN EDWARD COOMBS-HOAZ
09.09.1986
ROGER BARHAM
25.11.1986
MICHAEL STOLADY
04.04.1989
MICHAEL STOLADY &
DEBORAH LESLEY WILSON
16.05.1989
JANET SUSAN CHILCRAFT &
JOHN MICHAEL GLOVER
18.09.1990
EDWARD BRIAN KENT &
JOHN MICHAEL GLOVER
11.12.1990
ROBIN ANTHONY DERBYSHIRE
20.08.1991
RAYMOND BULLOCK &
MICHAEL PEARCE
12.11.1991
MICHAEL JOHN ROBERT LORENZ &
DOUGLAS FAIRBROTHER
16.03.1993
MICHEAL LORENZ &
STEPHEN JOHN COOPER
12.12.1993
COLIN ROBERT WARD &
COLIN ROBERT WARD junior
15.10.1996
CATHY BARBER
manager
from 1997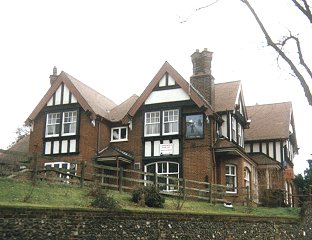 January 1996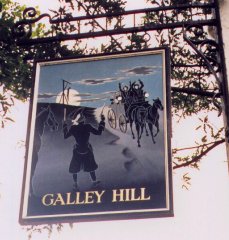 August 1988
Licence of the
COCK
, St. Giles removed to these premises 19.11.1929.
Still displaying the original S&P stained glass windows to
the time of closure.
An extreme rarity.
Plans announced January 2003 to convert into
"Multiple occupancy house"
Plans rejected February 2003 since "pub is an important facility which serves many people".

Closed during 2005.

For Sale - May 2006

Under new ownership by November 2006 and new licence to be considered at Licensing Sub-Committee Tuesday 21st December 2006.
Licence granted, but house never reopened as a public house.


Reopened Summer 2008 as a Hairdressers / Beauty Salon.
All Steward & Patteson leaded windows removed.

For Sale as Freehold, January 2019 - a Restaurant.
Price of £645,000 sought.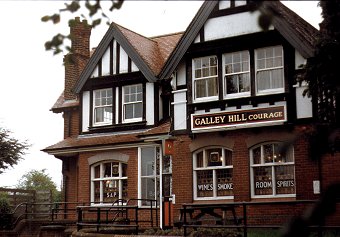 1996