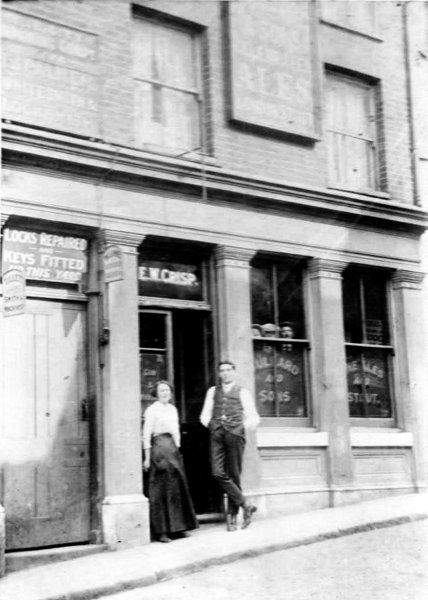 c1920 image thanks to Philip Cutter
At the Petty Sessions held Tuesday 30th October 1866, Police Inspector Curtis proved that licensee Thomas Cooper had harboured a police constable, whilst on duty. The constable had been discovered in the house drinking and smoking with a soldier.
Damaged by enemy action 27/29.04.1942.
Known as the MURDERERS or MURDERERS ARMS.
Uniquely the sign shows the Gardeners Arms one side and the Murderers the other.
The adjoining Browns Fishing Tackle shop was incorporated into the house in 1991, to become the Murderers Cafe Bar.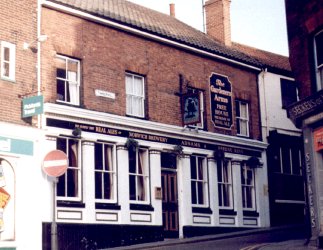 c1984 - Selling Norwich Brewery, Adnams & Greene King ales.