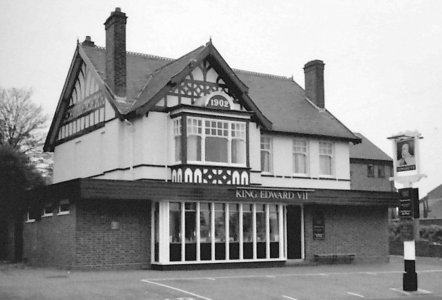 c1984
Application made by Morgans Brewery, Friday 24th August 1900 for the licence of Mr. William Balls, of the
PHILADELPHIA BREWERY
, to be removed to a new house to be built on the Aylsham Road. It was said to be a small matter since the new site was about 50 yards from the old one and the new house would only be somewhat larger.
Some time would pass before the project was completed.
Building erected 1902

Previously in Licence Registers as
PHILADELPHIA BREWERY.
known as the
POPLAR GARDENS
Renamed KING EDWARD VII from 17.03.1903.
Damaged by bombing 27th - 29th April 1942
Sales 1960 : - Barrels of beer 76, Spirits 9

Selling Watney & Bullard beers when recommended by D A Yates in 1969 & 1970 guides.

Closed December 2014
Plans announced December 2017 to build a mosque on the site and convert the public house to a community cafe.