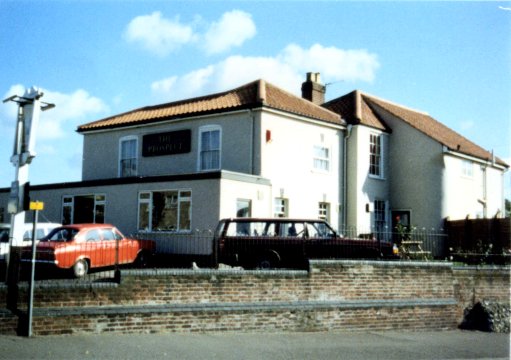 c1985.
Address also as 2 - 4 Philadelphia Lane and as Penn Grove.
Damaged by enemy action 27/29.04.1942
Offered For Sale February 1992 - £120,000, Freehold and Contents.
(Beer raising equipment excluded from sale. Vendors reserving the right to remove their cellar cooling equipment and signs.)
Closed 1992 and later demolished.
Pharmacy built on site.
Sign post still standing 2011, with pharmacy sign.
House no. 418 on 1845 Magistrates list