Licensees :
ROGER SHEEDY
1836 - 1842
Mrs RACHEL SHEEDY
age 61 in 1851
1845 - 1858
WILLIAM BANHAM
& cooper
Age 23 in 1861
1861
Tuesday 14th May 1861 - Fine of 1s and 11s costs for having house open for the sale of beer at two o'clock on the morning of the previous Sunday.
EDWARD WICKHAM
25.12.1864
EDWARD WICKHAM
(son ?)
04.02.1902
LAURA WICKHAM
13.03.1911
Convicted 08.11.1918 of selling out of hours.
Fine £1 or 13 days detention.
ROBERT EDWARD WARD
05.04.1919
WILLIAM ROBERT COOPER
17.10.1933
ELIZA MAY COOPER
09.03.1943
WILLIAM EDWARD GOSLING
31.12.1946
ARTHUR WILLIAM BEAUMONT
12.05.1953
VICTOR LOUIS LARK
17.07.1956
GRAHAM NEEVE
to 1975
JIMMY & DEE BROWN
1975 - 1980
DAVID & ANN MORTIMER
1986 - 1992
ANN MORTIMER & DAVID MORTIMER
04.02.1992
ANN MORTIMER & (son) PHILIP MORTIMER
16.05.1995
JENNY WATT
by 04.1998
IAN & NINA BUSHELL
2001 - 2003
CARL RILEY
April 2009
STEVE O'SHEA
August 2009 - 2010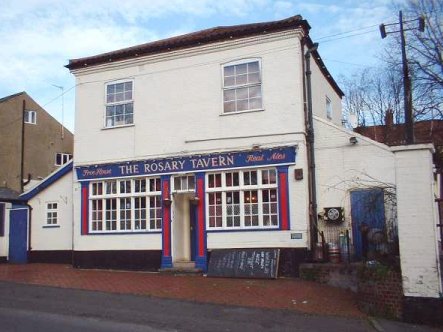 2005 image thanks to John Walker
Full licence granted 14.02.1961


Reported August 1988 as providing good beers, friendly atmosphere and with an enclosed garden for the kids.



Closed 1st January 2009 but reopened briefly at Easter.
Reopened Friday 21st August 2009....
Closed April 2010 and `pub equipment' removed.
Proposal to convert into private accommodation granted 21st April 2011.