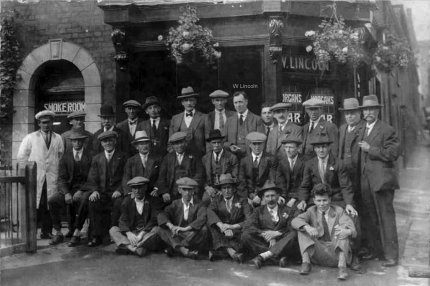 c1930.
Licensee Walter Lincoln is standing hatless in the back row,
6th from the right.
First licence issued to Robert Houghton Tuesday 25th August 1868.
Stood on the corner of Mountergate Street and Synagogue Street.
House closed for trading 28.08.1961 as letter from Morgans dated 01.09.1961.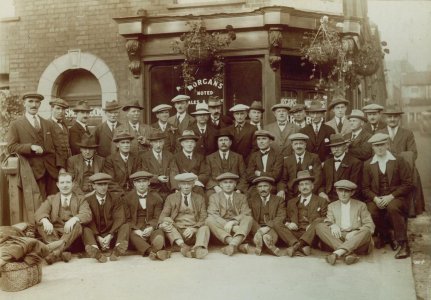 Oscar Farrow - in centre wearing bowler hat.
Frank Hill is seated and hatless at extreme left.