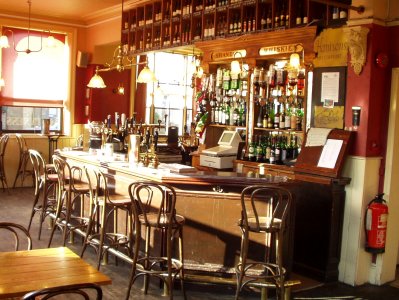 May 2005
Provisional licence issued 21st August 1890 for a house to be built at Newmarket Street. Licences of the
ROSE & CROWN
, St Helen and the
BRICKLAYERS ARMS
, Timberhill to be given up in consideration. Provisional grant of licence declared final 30th June 1891.
Jeremiah Watering applied, on Monday 24th August 1891, for a music and singing licence for the newly licensed house. Being a new neighbourhood with few houses, the Bench refused the application.

The last pints of S&P bitter were to be sold here November 1987.
At 80p a pint, once sold out, the last link to the city's brewing industry would be replaced with Ruddles Best.
Upstairs bar to be known as Hanisons Restaurant July 2000