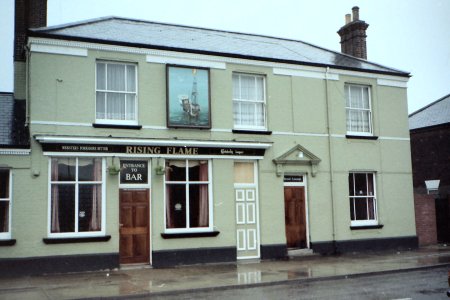 July 1987
The former
STATION BEER STORES.
Opened April 1974 as the RISING FLAME.

It was reported Friday 5th August 2005 that the house had closed on the previous Sunday, the tenant having left through ill health.
Great Yarmouth Borough Council had approved plans for redevelopment of the site with housing.
Prior to closure, regular customers had offered to carry out repairs to the building that were claimed essential and protests had been made by local residents regarding the future of the site.
Closed 31st July 2005 and demolished April 2006.

Site used for housing by 2010