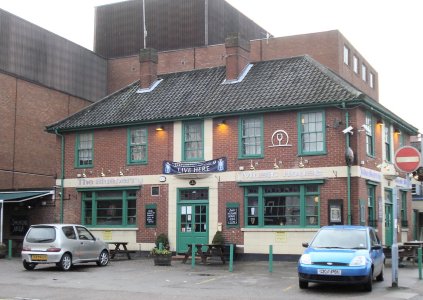 2010
The
St. PAULS TAVERN
to 1984.
GATE'S BEERHOUSE
from 1984
Then back to the
St. PAULS TAVERN
from c1992 to January 1996.
BLUE BERRY
from October 1996
`A blues music venue '.
BLUEBERRY MUSIC HOUSE
by 2011
Closed September 2019 and boarded up.
For Sale for £225,000 January 2020
Awarded "Asset of Community Vale" status but that lapsed October 2020.
Demolition and building of accommodation on the site proposed and agreed by 11th September 2021.
~