Licensees :
-
FRANCIS CLARE
1836
THOMAS COOPER
1839
ROBERT BRITTAIN
1842
JOHN FULLER
according to White
1845
JAMES SEVERN
(As Bullards records - Possibly error for Samuel ?)
24.06.1845
SAMUEL SEVERN
according to Post Office directory 1846
1846 - 1861
SAMUEL SEVERN
(As Bullards records - Probably date of licence renewal)
25.03.1865
WALTER RAMSBOTTOM
27.09.1878
NEWTON WORTLEY
30.06.1891
GEORGE LEWIS WARREN
10.10.1892
JOHN CUTMORE
10.05.1898
LOUISA CUTMORE
03.10.1916
FREDERICK WAITES
05.04.1922
RONALD CHARLES BURTON
10.10.1950
JOE WATSON
Autumn 1974
BRIAN ROBINSON
went to Lakenham COCK
Sept. 1976
MICHAEL MADDEN
by 1983
See GATE'S BEERHOUSE
ANN WILSON & GAVIN SMITH
28.04.1992
DOROTHY TAPLIN & GAVIN SMITH
15.11.1994
ALAN HENRY ALDRED
11.08.1995
See BLUE BERRY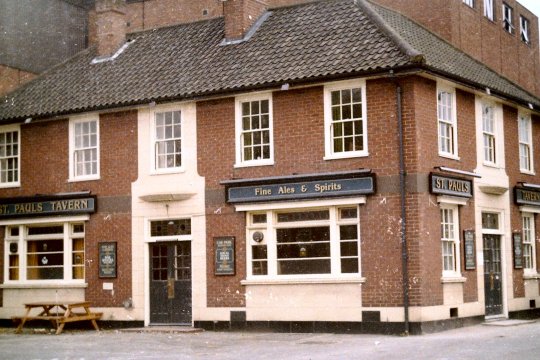 To be Sold by Auction Thursday 13th June 1850.
Then leased to Mr. Bullard for a period of which approximately 2 years remained.
Note :
Samuel Severn appears in the 1851 census, most likely at this house, age 48. He is given by Rogers as licensee at these premises in 1859. He is again at this location in the 1861 census with occupation given as shoemaker.
House closed for refurbishment in 1984 and reopened
as GATE'S BEERHOUSE 13th December 1984.
The house was again transformed during 1996 to reopen in October as the BLUE BERRY.