Licensees :
JOHN & JENNY ANDREWS
end 07.1993 to 01.1998
D. WHITE & HEATHER SMITH
to 1999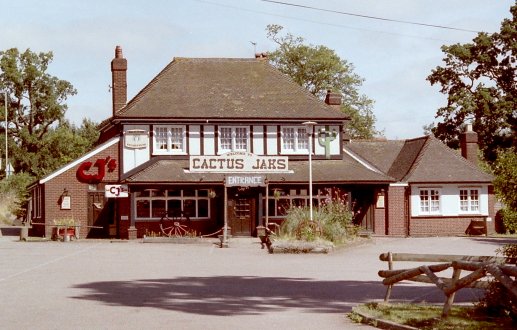 August 1998

Formerly the KING GEORGE,

CACTUS JAKS from 1993
operating as an `American style diner.'

Closed 1999 and boarded up June 2000

Demolished by January 2002.

New house erected on site by Vintage Inns (Bass) .
Opened as the MARSH HARRIER operating as a licensed restaurant and advertised as having no bar. By 2012 described as `country pub and restaurant' and having a `well stocked country inn's bar'.