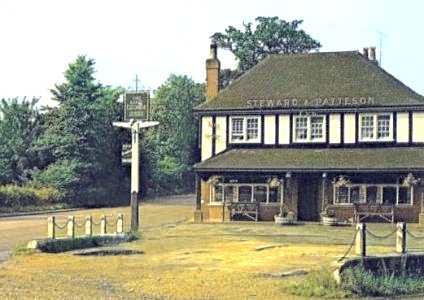 c1960
Formerly the
KING OF PRUSSIA.
Renamed the
KING GEORGE
09.09.1914
following (It is said) a group of soldiers tearing down the sign.
The sign was painted for S&P by Edward Newson.
For some time King George IV was depicted on one side of the sign and King George V on the other.
Legend has it that Gladys Critolph, wife of Stanley, handed over playing of the piano to a visiting American serviceman during WWII.
It is said that the serviceman's name was Glen Miller.

Renamed CACTUS JAKS 1993