Licensees :
DOUGLAS ARTHUR OLIVER BAKER
provisional licence.
05.02.1934
ERNEST EDWARD HIPPERSON
15.04.1935
SIDNEY SKEDGE
22.04.1940
WILLIAM HENRY HURRELL
11.06.1946
HERBERT MARSHALL
09.1961 - 01.1971
LESLIE JEEVES
01.02.1971
DAVID ROBERT WEBSTER
22.04.1975
KEITH PAUL EDWARDS
09.06.1981
PETER DAVID LEAMAN
24.07.1984
DEREK FRANK BAKER
09.09.1986
DEREK BAKER &
BRIAN MARLOW
25.11.1986
DONALD MAX COURRY
21.07.1987
JOHN & MAUREEN COOK
20.08.1991
RODNEY & CAROLYN SLATER
by 12.2004
ROD & ANITA PUGH
to 29.09.2011 to 24.09.2011
WENDY MUNN &
MAC McPHERSON
from 12.2011
to 09.2012
JOSH DICKENS
by July 2013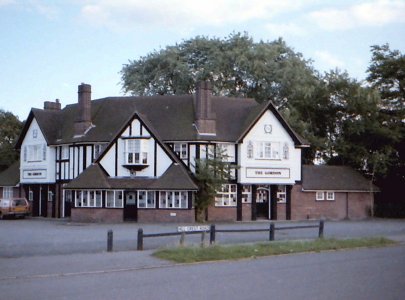 c1986

Provisional licence granted 05.02.1934 on surrender of the licence for the PRINCE OF WALES, Upton.

Some reclaimed doors and windows from the old City Hall were incorporated into the building.

Licensees John and Maureen Cook described the house in September 1994 as a residential pub with a range of customers from 20's to pensioners. `Not a thriving trade but things are ticking over.'
October 2003 - A very popular local run by John Cook, a confident landlord.

Closed 10:30pm Saturday 24th October 2011
`Punch spokesman said it will re-open as soon as possible ....'

Offered for sale by third week of November 2011 `as an alternative use opportunity, subject to planning' .

Reopened December 2011

Offered for sale April 2012 - £395,000

Closed September 2012......
Reopened by July 2013.

House awarded Asset of Community Value status June 2014.