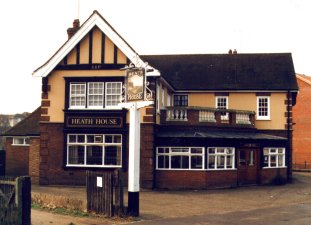 February 1988 - Image by Barry Wilkinson.
New licence issued 16th June 1936 on surrender of licenses of the
DRUM
and the
SHUTTLES.
Plans to build 3 houses on the bowling green refused by council, as reported 23.04.1998.

Closed October 2014 to mid January 2015.

Bowling green at rear of premises threatened with closure August 2015, unless bowls club members used the pub as well.