Licensees :
ROBERT LINSTEAD
30.08.1864
WILLIAM YOUELL
14.10.1870
RUTH YOUELL
10.10.1874
JOHN DAYNES
06.04.1875
EDWARD GRIGG SPALL
29.03.1881
FRANCIS DRAKE
10.10.1884
BENJAMIN DURRANT METCALF
28.07.1885
JAMES YALLOP
19.10.1887
JAMES WINTER
14.05.1895
BERTIE EDWARD BUSSEY
11.06.1907
JOSEPH SAMUEL PASTON
27.08.1907
EDWARD BELL
11.05.1909
WILLIAM BELL
17.08.1915
ARTHUR CLARKE
(See ANGEL GARDENS)
11.10.1921
ARTHUR MATTHEW CHARLES CLARKE
21.11.1933
WALTER WARMINGER
24.07.1934
DAVID EDWARD HURRELL
02.01.1940
HETTIE LOTTIE HURRELL
10.03.1953
GLYN HUGH ROBERTS
12.06.1956
ERIC GRAHAM HEWITT
12.03.1957
DENNIS EDWARD LAMBERT
18.11.1958
JOHN ALBERT BAILEY
30.04.1963
GEORGE CHARLES BOHAN
17.03.1964
PETER TURNER
08.02.1977
CAROL TURNER
14.06.1983
JOHN SORE
27.03.1984
DONALD ELLICE
14.05.1985
PHIL ADAMS & FIDELMA IKIN
managers
by 07.1993
KYM THOMAS
09.04.1996
TANYA GLEESON-BARTLETT &
NIEL FORDER
10.02.1998
MICHAEL CONSIDINE
09.03.1999
GEORGE ROBERTSON-BURNETT &
MICHAEL LEE DAWSON
17.08.1999
CHRISTOPHER ROBERTSON-BURNETT
12.2000
ELIZABETH Le GRICE (LIL)
Celebrated 10 years at the pub, November 2013.
01.2002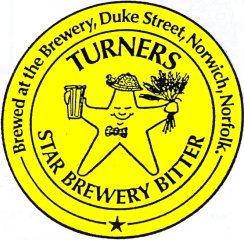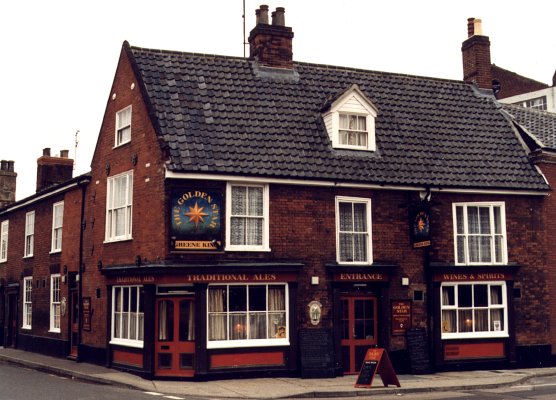 November 1987 - Image by Barry Wilkinson


Said to have originally been cottages dating back to the mid 1600's.

Robert Linstead was granted a new full licence at the Annual Licensing Session, Tuesday 30th August 1864

First found as licensed premises in 1864.

Edward Yallop applied, on Monday 24th August 1891, for a music and singing licence for the club-room in which two bird show clubs and a fishing club met. Although the entrance to the club-room was through the bar, it was stated that the public were not allowed entrance into the room and the licence was granted.


At the Norwich Licensing Session held Friday 24th August 1900 there was objection to licence renewal owing to the rear of the premises sharing access with adjoining cottages and the shared access often being locked, preventing police communication with the back doors. Decision to be considered at another date, at the adjourned session.

As reported 4th May 1974 - Norwich City Council sought approval from the Department of the Environment to demolish the Golden Star "For the greater good of Norwich-over-Wensum" in order to allow widening of Duke Street and the link to the inner loop road. The Planning Committee chairman and the planning officer stressed that they took no pleasure in recommending that this partly 15th century building be demolished, but it had to go. The plan was supported by Mr. L. A. Stevenson who said that the traffic plan was intended to protect the whole of Norwich and the ancient buildings within. The price was the demolition of the odd building here and there to protect the remainder. A price he was prepared to pay........ House survived the plan.
The house was closed by Greene King for about one year for refurbishment. Reopened 15th April 1985.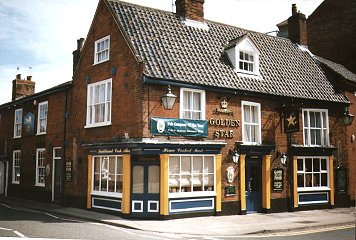 June 2000